Fixing Backs, Pain, Stress and Tightness with
Structural Integration Bodywork
Personal & Professional Transformation Expert
Back Pain, Tightness & Tightness caused Pain Removal - Expert

Olympic Athlete Testimonials.
Stress, Trauma Removal & Bodymind Therapy Expert
Fascia Lengthening - Soft Tissue Bodywork, Back Pain, Muscle Tightness Expert
Housecalls & I travel - Los Angeles, California, all over, also East Coast, Florida, Michigan

Straight Athletic & Pain-Tightness Fixing - Excellent, Significant, Fast
Back Pain Correction Expert - Senior Mobility Improvement
Optional Body-Mind Release Therapy & Wholistic Personal Growth System

I can make who you ARE better, so everything you DO is better
Fast, Significant, Comfortable, Long Lasting - No Obligation Trial

Structural Integration Intro Article 1 Intro Article 2
Do You Have Zig Zags & Difficult to Make Looseness Last? Answers Info Page
Great Article below Detailed Treatment Benefits
See Different from Massage Complementary with Chiropractic Helps Orthopedics
Testimonials Summary --- Backs --- Other Pains & Tightness
Olympic Athletes--Coaches--Runners
Athletes - go directly to Here:
Explanation & Testimonials for Athletes & Sports Medicine
Tightness? Also read Foods for Structure

Jump down to Fixing Backs & my Fixing Backs Book link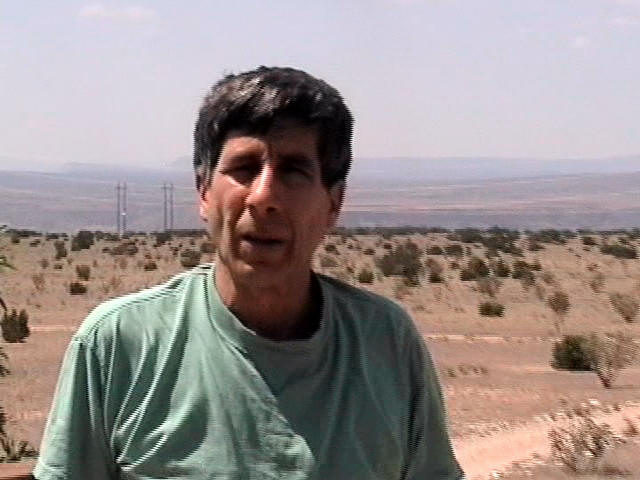 Louis A. "Lou" Gross BSEE.
Your Success IS my business.
BS Electrical Engineering, Syracuse University
Certified "Master Postural Integrator" since 1983
2000+ hrs specialized training, 24 years & 24,000+ hrs professional experience
About Lou Gross Professional Bio

24 years successful track record
Concrete, Effective Applied Knowledge
that teaches you as it improves you

Tightness ?
"In Like a Brick, Out like Gumbee"
But with greater erectness & muscle strength, too.

Multi-hr sessions easily available at discount
Get a lot done right away, especially if coming from a distance.
Multi-hrs, multi-days available, me to you, or you to me

Free Phone Info & Detailed Structural Consultation
321-726-9083 direct EST


lou@backfixbodywork.com
Call or E-mail Anytime - I respond to all contacts personally

Call or Email Lou right away for
free consult, free structural or other analysis & info, or
review this list & then give me selected info from these questions

This site is Copyright 2002, 2006, 2008
Louis A. Gross All Rights Reserved

LINK TO THIS WEBSITE'S HOME PAGE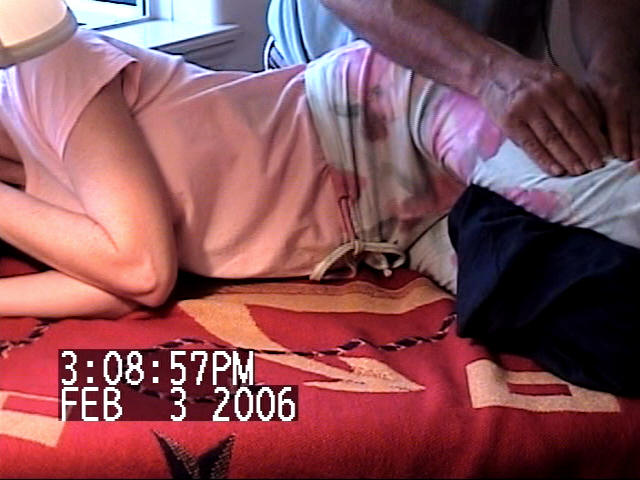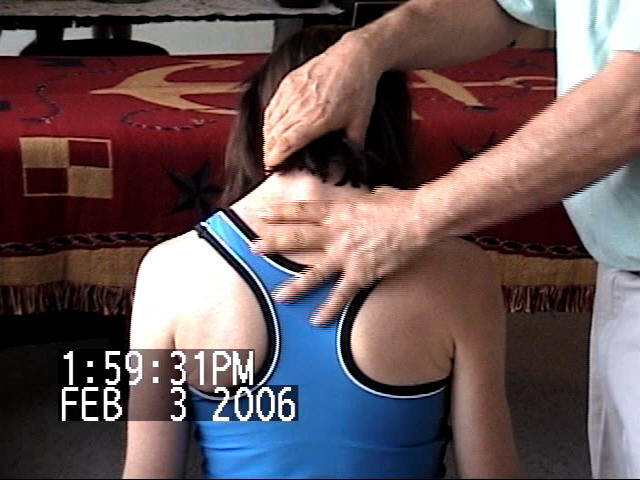 Wherever I am and
WHEN I AM IN LOS ANGELES
QUICK APPOINTMENTS
Often the same day or following day. Easiest, if you come to me.
No long multi-week/month waiting list

I can do housecalls -office calls, in L.A.
1,2 3 day trips to Palm Springs, San Diego, Ventura, Santa Barbara, Valleys, etc.


ALSO IN FLORIDA - CENTRAL EAST COAST
2 hrs North of West Palm, 3-4 hrs from Miami- Ft Lauderdale
1-1/2 hrs East of Orlando
GET A LOT DONE RIGHT AWAY - QUICK APPTS, INCL WEEKENDS - EVENINGS
People can drive up for even a 3-6 hr Super Bodywork-Stretching Day
or a 2-day, 3-4 hrs each day - stay over nite locally
Convenient to the Beach, Health Food Stores, Yoga Classes, "Everything"


Even When I am Not Yet in Your Area - USA, Canada, Mexico, incl Los Angeles,
I WILL ALSO FLY DIRECTLY TO YOU
& TREAT YOU AND YOUR FRIENDS-FAMILY
I'll stay for 1,2,3 days - even a week to a month
I can do 3-4 hrs on you every day, plus stretching
& Even Trauma Release Processing Included.
You pay for travel & put me up - I discount my rate/hr
to help defray the cost.
You can get a lot done right away.

I'll even fly to Sports teams, Massage & Chiropractic Clinics,
Pilots & Flight Crews for a few days - many hours - on your layover
I HELP TRUCKERS loosen a LOT - long term results.

Enables Chiropractic to adjust more areas, and they tend to stay in longer,
plus people are able to readjust themselves a lot as well.
Jump down to Fixing Backs & my Fixing Backs Book link

I teach family members & body therapists how to work on others.
Also see my DVD Back, Leg, Head, Stress, etc mini courses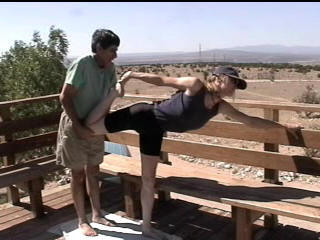 SEE big article Detailed Treatment Benefits below,
with Links to in-site articles & testimonials


Costs are usually $90/hr (some discounts) $170 2-full hrs
Discounts to $80/hr OK
with free take home 1-hr & 2-hrs of Stretching & self help hands on DVDs
Some discounts available & I do trades
2-hrs gets so much more done than individual 1 hr sessions.
Some people come from a distance and get 4-5 hrs in a row - bigger discount for multi-hrs.
Click to-- Stretching & How-to Hands-on DVD's - Big Info Page
Jump down to Fixing Backs & my Fixing Backs Book link


(Typical L.A. rates for my quality $125-$150/hr)
You can get 2 hrs from me for about the cost of one hr from others.
Typical other areas incl Florida $80-$90/hr
I include my unique stretching & hands-on how-to instructional DVDs Free as well


I offer a guarantee of my work - if you don't like it, you don't
have to pay & may leave right away, after about a 10-15 min sample.
I also guarantee it will do a reasonable amount
of improvement for you in accord with your own condition
and how this treatment system works. If I have to work extra
to get this to happen, I will with no additional charge to you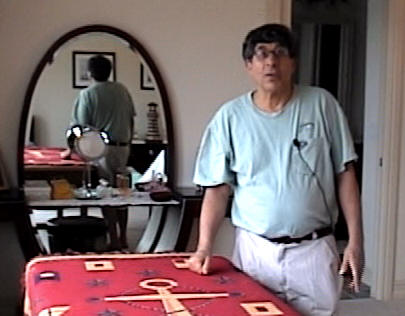 I work hard & accomplish a lot rather quickly.
Yet my rates are very reasonable.
Results are Immediate & Cumulative through the session & other sessions.
And even from the first hour, a lot lasts.
FREE sample 10 minutes (as part of the first hour if you want to continue)
No charge if I do not create significant lengthening & loosening in each hour -
but this treatment ALWAYS does - it is DESIGNED to do JUST THAT - Make Length.


I work with parts of different steps of the Structural Integration
Typical 10-Step Recipe, to help your condition immediately,
rather than making you go thru the basic series of only 1-1/2 hrs per week.
I use the system very knowledgeably but also, to make people feel better sooner.

I work to fix back problems a LOT sooner than if you had to wait 10-15 weeks.
Sometimes recent back problems are a lot better in the first few hours.
And I always tell you just what is going on in your structure & how we will fix it.
And as i say, you get some self-help DVDs of me showing you
exactly how to stretch and do your own hands-on
to maintain and even further what we did in the session.
Jump down to Fixing Backs & my Fixing Backs Book link

Service & Your Self-Help Knowledge & How-To are also my emphasis
Mine are not just "do to you" sessions.
I de-mystify the causes, and then correct, your tightness
& then you feel for yourself, just what was causing it and how it was corrected.
I explain to you on the free phone consult & during sessions
just what is going on in your structure & how we are going
to correct it - & what each stroke & muscle group will do to help
And between sessions clients can call me FREE,
for guidance, stretching, nutrition & self-bodywork tips.


My HANDS-ON sessions actually include some of my unique
"Doing Bodywork STRETCHING Method"
The combination gets more hands-on done faster & more comfortably.
You also see how to combine Bodywork & Stretching together.


Lou is Brilliant & Compassionate
Former Major College Football Linebacker
Now a Successful Businessman



I can also teach couples, athletes, therapists, actors,
dancers, musicians, to work on each other
as I work on them both, in a session for each person.
The take-home DVDs then give you ongoing instruction.
Click to-- Stretching & How-to Hands-on DVD's - Big Info Page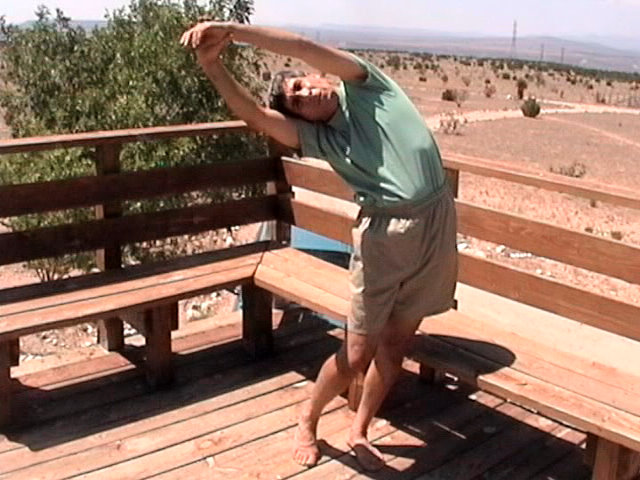 Also, for beauty & stress removal,
you can look younger in an hour,
lines & stress scrunching are reduced, face looks more open & moves freer.
eye areas are more opened & brow furrows are reduced,
& people get looser, too, in neck & back as well.
People have often actually looked and felt happier.
Circulation & perhaps facial color is improved, long term.
even tenseness of speech & feeling is improved.

I can accomplish this even in your chair at work or home,
with your clothes on & no massage oil in your hair or on your clothes.
It's an actual FASCIA RE-LENGTHENING Bodywork Face Lift
with head and Back-Neck Loosening, too.
Even your arms can be freed up & your curving over from working on a computer improved.
Breathing can be made deeper & easier.
it's a Good Stress Remover - People look and feel less stressed
even from months of hard work &/or tension.

& In other Hours, Perhaps especially important to women, including actresses,
Legs, including knees, can be made to look more beautiful - really. And it lasts.
The parts even all look (& feel) more connected, and the skin & muscles have better circulation.
Also available through loose clothes like a sweat-suit or wearing shorts.


The reason this creates such immediate rapid (in the first 5 minutes & 1 hour),
and long term improvements (lasts for weeks, months & years)
is because it re-lengthens, massively, the actual accumulated shortness that
developed over a long time, like years and decades, or even recently in
training, in the body's physical form elements.
It is special hands-on strokes & it's more complete in understanding
the way the body structure is put together,

A lot of massages help circulation by moving the fluids of blood & lymph
through the muscles and blood-lymph vessels,
& they turn off muscle fibers & nerves from recent activities.
But they do not correct the overall shape (to fix backs, shoulders, necks, legs, hamstrings, etc).
That is why the looseness and relief from massage only lasts for a few hours or days
even though the tissue healing & circulation benefits of the massage are very helpful.
The tight interconnected muscles and the misaligned shape go back to the tightness.
And usually, the deeper muscle tissue has never been spread apart from its long term tightness.

See My Original On-site articles
Improving Physical Abilities for Everyone & Athletic Performance
Fixing Accumulated Shortness & Chronic Tightness & Pain
Tightness? Also read Foods for Structure

My Wholistic Structural Integration Bodywork
Sessions Include
Nutrition for energy, strength, beauty & transformation, too.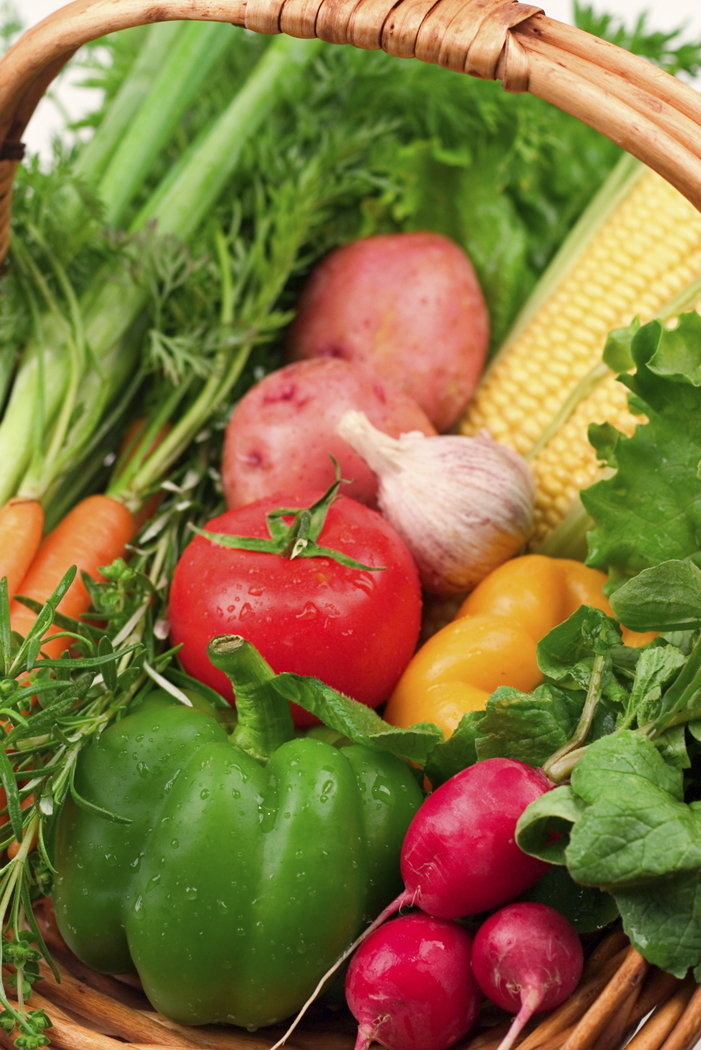 And when you're here, you may also try free test herbs and nutrients
for energy & structural strength, & body-mind balance.
You feel the difference, & I explain what they're doing for you,
Then I tell you where to get your own.

I DON'T SELL NUTRIENTS BUT I DO
get my them for my clients at my own wholesale cost,
on some very good items that I take that helps me.
I know how these things work through theory, detailed research & personal experience.

I am knowledgeable about adrenals & endocrine improvements,
anemia improvements, testosterone improvements
& organ and brain thinking & emotional strength-stability.
This is a relatively low cost system of high nourishment rebuilding.
I do it as a help for my Bodywork & Bodymind-Release-Processing Clients.
When the structure has better circulation through all the tissues,
the nutrients do more.


24-hr toll-free voicemail 1-321-726-9083

lou@backfixbodywork.com

This site is Copyright 2002, 2006, 2008
Louis A. Gross All Rights Reserved

LINK TO THIS WEBSITE'S HOME PAGE
Go to top of This Page








HERE IS MORE DETAIL ABOUT KEY FEATURES & BENEFITS
YOU MAY BE INTERESTED IN

SEE big article Detailed Treatment Benefits below,
with Links to in-site articles & testimonials


STRUCTURAL TESTIMONIALS

Lou makes my body work the way it's supposed to work.
The treatments allow me to do what I do, easier, and more fluently.
After each session my flexibility, range of motion, speed and
balance are all better. After the third 2-hr session, I had
the best workout I ever had in my life, and jumped 28-2,
almost two feet longer than last years best in a workout.
Mike Powell, Long Jumper,
The World Record Holder & 2-Time Olympic Silver Medalist

I had Back Pain for 50 years, been to famous doctors &
this is what made the biggest improvement.
Ms. I.G., 76 yr old grandmother

I had back spasms so bad I could not get up.
Lou came & did a couple of hours and the spasms were gone
& stayed gone, & I had greater flexibility & relaxation as well.
Mr. G. H. 36 yr old computer programmer

Your Back Book offers a very clear understanding of the problems
that are manifesting by the millions in this country.
Mr. JK, physicist and back patient for years
Artificial Disk Recipient

My body doesn't hurt anymore. My headaches are gone;
so is the neck pain, low back pain and the daily shoulder pain.
The tightness in my chest is gone and I can take deep breaths.
I'm physically stronger. I can do more
than I've ever been able to do, for longer.
I sleep better and I look much better.
Ms L.G. Attorney, age 37

More Testimonials:
Athletes Backs Other Pains & Tightness Seniors Stress Yoga



BACKS INFO
At least 25% of Americans have had low back pain in the past few months

See My Unique Book
Back Fix Book Info & Menu Page

I am an EXPERT in understanding & FIXING BACK Problems
I also explain why you have your condition & just what we are doing
body section by body section - so you become knowledgeable.

I use Structural Integration Bodywork in a tailored way, & back-neck fixing way
as well as including the whole recipe and advanced work to create
outstanding physical performance at the same time back
tightness & pain is improved & usually eliminated.


Fix your Back & Feel more flexible & relaxed
than maybe in years. Perform at a higher level, too.



SIMPLE NUTRITIONAL HELP
Are you tight & in pain right now?
Read - Free on-site: Foods for Structure Article
What to add to your diet to increase flexibility,
stretch ability & relaxation, & decrease-remove pain.
People who eat these foods
get deeper bodywork & stretching lengthening
faster & much more comfortably
Some people decrease pain & tightness just from this info.
I have seen it definitely help people stretch farther, easier.


I teach individuals, families, teams, trainers,
chiropractors and massage therapists
Structural Integration Bodywork
for Muscle Tightness removal
Special Mini-Courses for Backs, Stress, Legs, etc, as well.
Even one on one, couples, family members, neighbors.
Sessions, Classes for Lay & Professionals, Books & Self-Help DVD Videos.
I can teach couples to work on each other
as I work on them both.

See the Self-Help DVD Video Info Page
for Learning It at home/office, anywhere


-----------------------------

STRESS INFO
Structural Integration Bodywork is an Exceptionally
fast & effective Stress Dissolver, & Makes a Person's Physical Condition
More relaxed but Better toned & Much More Stress Resistant

Even in your office, in your own chair, I can remove
even Months of Stress Quickly, even in the first hour,
& in succeeding hours, all over & deeply through your body
& I make your whole Structure More Stress Immune - REALLY !
I transform people so they become more effective
in their profession & in interpersonal relationships
& less stress reactive at the same time.
Structural Integration Bodywork will loosen the head, neck, shoulders, back
& the rest of the interconnected tightnesses - including legs.

Info Article The Stress Removal & Psychological Benefits of Structural Integration Bodywork
Testimonials Stress Removal & Work Performance Improvements

Structural Integration Intro Article 1 Intro Article 2
Great Article below Detailed Treatment Benefits
Other Testimonials Summary --- Backs --- Other Pains & Tightness
Olympic Athletes--Coaches--Runners


STRESS TESTIMONIAL
More Stress Removal & Business Performance testimonials

I'd look forward to the total relaxation after each session.
I slept incredibly. It would free my mind of all stress.
The overall effects of the sessions carried into my work and home life.
I always used to push myself, even if I was already straining.
Now, if I need time out during the day, I can let go and take it.
I can now focus on what is most important
and things don't "work me up" so much.
V.P. Finance and part owner, Computer Company, Age 38

SENIORS TESTIMONIALS
More Seniors Over 60 Testimonials


Physically, I feel younger. I can move with great ease.
I walk freer, looser and stronger. The bodywork has taken away
the chronic pain from my arm and given me an arm I can use again.
Art Teacher, Age 60

I stand up straighter and I breathe deeper. I can see further from side to side,
turning my neck much further. And my hands and arms are a lot lighter
and the ongoing pain in them is gone.
In fact, before Louís 2-hour treatment on my arms and back,
I didnít feel like doing anything. It was all a chore.
Now I am enjoying making cookies and cake for my grown son.
Itís nice to feel normal.
Homemaker, Age 69

I used to walk veering left and right; now I walk straight.
It's easier to get in and out of the car. And I stand up straighter.
It's helped me a lot.
Great-grandmother, age 87

BEAUTY

While I don't have a particular testimonial collection for beauty
improvement yet, my treatments make both men and women younger looking,
more open, usually increase good looks,
more energetically attractive in face and body,
better muscular definition and looks.

Regularly makes women's legs look a lot prettier
and more smoothly proportioned, with nicer knees and pelvic orientation.


Routinely Improves posture and graceful movement.
People stand better, with more bearing, yet more relaxed.
Shoulders, backs & necks feel better, & are usually not so hunched over, too.

Enables Massage & other body therapies
to do more, deeper, & more enjoyably.

---------------------


TRAUMA REMOVAL - PERSONAL DEVELOPMENT
even during the hands-on Bodywork - 22 years experience

My BODY-MIND RELEASE THERAPY for TRAUMA Removal
& Personal Development is State of the Art
Structural Integration Bodywork and/or Structural Stretching
combined with Reichian & Netherton therapies,
& I add specialized energy techniques & body-mind foods
.
EVEN MORE THOROUGH STRESS -TIGHTNESS IMPROVEMENTS,
& OPTION FOR BODY-MIND PERSONAL DEVELOPMENT
EASY TO DO - NON-TRAUMATIC TECHNIQUE
Trauma, Abuse, Rape, Phobias,
Grief & Loss, Physical Harm, Auto Accidents
Gets Out even more tightness & pains from
Prenatal, Birth, Infancy, Childhood & Adult Clearing
as well as the Classical Netherton Past Life Therapy - 22 yrs experience

Significant, noticeable results, Comfortable, & Fast,
Low Cost on the Phone - $50 per hr
Typical in LA $85-$200/hr
Free Addition to Bodywork Sessions

Trauma Release Testimonials Personal Growth Testimonials
Trauma Release Intro Article Stress Removal testimonials
See Home Page Top Lines for More Info & articles on this -
Excellent Results, since 1985

I am an Expert in removing the stored body energies & tightness
from Rape and Abuse
See My Unique Abuse Removal Info Hand-Book

I've even done childhood abandonment trauma release, by phone,
for someone driving thru the mountains in Hawaii,
with fast, immediate, permanent results.

Just call & ask, free info.


LINK TO WEBSITE HOME PAGE
Go to top of This Page

---------------------------

WHAT I DO & HOW I DO IT
The Nature of Connective Tissue Manipulation,
Systemically Done
The Structural Integration Method of Connective Tissue (Fascia) Manipulation
& How "I" apply it in customized but along the lines of the formal ways, with other assistance

Structural Integration Intro Article 1 Intro Article 2
Great Article Detailed Treatment Benefits Costs


IN A NUTSHELL, WHAT IT IS & WHAT WE PRACTITIONERS DO

The Structural Integration Method of Connective Tissue (fascia) Manipulation
is a systematic whole-body method of relengthening
both the local & the interconnected muscle tightness
that has accumulated from athletic & other, daily activities.

I simply relengthen the fascia all over the body,
in interconnected muscle groups. It is a simple way
to relengthen muscle tightness & correct pains,
Tightness gets better sooner, easier & lasts a lotlonger,
even permanently, even from the first hour or two.


Simultaneously, it
Increases Performance & everyday Structural Well Being,
Decreases & even Eliminates Pain & Tightness,
Lessens Chance of Injury due to tightness
Great for Seniors wanting to move around easier.


SEE big article Detailed Treatment Benefits below,
with Links to in-site articles & testimonials


HERE IS WHAT "I" DO


I am a Back Pain & Overall Tightness Removal Expert.

I relengthen & organize people's entire body structure.
I fix Back Pain & overall tightness.
At the same time, I make people feel more flexible, looser, more fully & deeply relaxed, more erect without effort, a lot lighter, & even stronger.

All more than they have been in years.

It also increases endurance, erases stress, reduces recovery time, improves psycho-emotional demeanor, automatically creates more noticeable centeredness & awareness, & improves blood & lymph circulation.


Big Improvements happen in each session & last a long time. Improvements are cumulative & mutually reinforcing & maintaining.

The more fully your body structure is improved, the longer everything lasts & the more kinds of benefits you get.

Each session improves another part of your body & integrates different sections together. Your body then works in a higher performing way, including, as a Body Structure that does not have pain.


I specialize in
Back Pain, Tightness, Injuries,
Athletic Performance, Seniors, Deep Relaxation,
Stress Removal & Immunity, Energy Increase,
Trauma & Negative Pattern Removal, Personal Growth.

My youngest client was age 3, the oldest 91.

My work is characterized by
1. Broad & In-depth technical knowledge &
customized application of the excellent well-known
"recipe" for YOUR body.
2. Strong, Spiritually Companionate Awareness with
Psychologically astute, patient & understanding listening
3. Clear, Confident Reassuring & De-mystifying Communication
4. Generous, Sincere & Effective Support as Well as in Sessions
5. And, Repeatedly Acclaimed, "Great Hands"




"Lou Makes My Body Work the Way It's Supposed to Work.
The treatments allow me to do what I do, easier, and more fluently. After each session my flexibility, range of motion,
speed and balance are all better"
Mike Powell, The World Record Holder, Long Jump,
2-Time Olympic Medalist


"Lou's treatments allowed me to train hard & not get tight,
& perform to my highest levels I reached a few years before,
and I came in with a 4 week long tight hamstring & that was gone, too.

Christina Cahill (Boxer), 3 time British 800-1600 m Olympian
6-time British Champion

More Athletes' Testimonials
Backs
Other pains & Tightness
Call or Email Lou
for FREE IN-DEPTH CONSULTATION
&/or Appointments


LINK TO WEBSITE HOME PAGE

Go to top of This Page
This site is Copyright 2002, 2006, 2008
Louis A. Gross All Rights Reserved


Detailed Treatment Benefits
Is this for you?
Read all the way thru. Or click on a subject.
A Great Place to Start on this Website.
BENEFITS - WITH LINKS TO TESTIMONIALS & ARTICLES
pain & athletics stress & trauma artistic & business performance
other therapies benefit how long it takes body-mind therapy

PROGRAMS DESIGNED FOR YOU & YOUR PROFESSION
multi-session travel programs professional performance programs
getting sessions trainings & classes about Lou Gross

MORE HELPFUL INFO
site info library, books & products viewing the site tips


Pain, Tightness, Athletics

My Structural Integration Bodywork has successfully and repeatedly fixed back pain, severe back tightness & other structural pain due to tightness as well. It often improves and even cures sciatica.
It's significantly re-lengthened chronic hamstring tightness.& other leg and foot shortness. From this, it's fixed a lot of knee pain, achilles tendon soreness and hip or pelvic misalignment. In general, it helps pain and tightness in legs, pelvis. neck, shoulders, chests, sides, bellies, arms and hands.
People find their hands and fingers move more freely, and their arms and shoulders are lighter and looser. They also breathe deeper.
I have worked on seniors to age 91. They gained better mobility and agility. People say they "feel better" just moving around, even "younger." They can walk faster and reach further, and they can get up and down easier.
My youngest client was age 5. He, and his teenage sister became better in sports and were more helpful and outgoing.

It's well known that Structural Integration increases Athletic Performance. And a lot of athletes, including golfers, have back pain. A number of elite athletes and college coaches, including those with chronic lower back pain, have been very pleased with the results they received from my work.
Tightness from working out, or from lack of movement (as with stroke, MS, & other conditions) has regularly been loosened. Working out on weight machines is a very common cause of tightness leading to lower back pain.
Scar tissue can be broken up. Injuries like pulled muscles can be prevented because the tissue is much longer again. And injuries that occurred in tight muscular areas can be helped to heal faster because the pulls that caused the injuries are removed. This bodywork also helps healing because it increases circulation very deeply, and it removes a lot of old, hard waste products.
Tight arms and shoulders from using crutches can also be loosened up.
The Structural Integration treatment works very well in conjunction with strength building and physical therapy programs. People say it keeps them flexible as well as strong.

If you have pain, or want to improve your athletic performance and expressiveness in sports or the performing arts, please review some of the articles below. They'll help. Then feel free to e-mail or call me. Besides Bodywork or stretching sessions from me, I have a booklet that explains how to find, interview and work with a practitioner.
Note that Structural Integration, originally developed by Dr. Ida P. Rolf, is the generic system that is employed in the Rolfing, Hellerwork and part of the Postural Integration Bodywork systems.
People who've already had these wonderful programs, and even deep tissue massage, myofascial release or Lomi bodywork, have found they enjoy my advanced or refresher treatments, and they got a lot out of each one.
In this regard, I specialize in going very deep, comfortably, This is what's often necessary to correct a lot of back pain and deep, long term tightness. And it makes athletic performance that much better.

Ask about my Senior Centers & Retirement Home Stretching Classes
& Self-Help How-to Hands-on Classes. My In-clinic group therapist training, by you. In Los Angeles and nearby areas, or wherever I happen to be.
I worked in 2 Senior Centers in Los Angeles and two retirement homes, two college training rooms, in Malibu and Long Beach, and a Beverly Hills Chiropractic Office.
Structural Integration Bodywork is a treatment of choice for helping seniors move around better, & for improving the ability of chiropractors to get more vertebrae to go in, stay in, and create less pain and muscle tightness doing it.

Most of my Structural Integration Bodywork has been in Los Angeles, California but I have also worked in Michigan and other states. I am an expert at traveling to you and doing many hour per session, many sessions per week. My wholistic structural system of nutritional foods as well as my hands-on technique and my incorporated structural stretching allow me to do this and create very good results even for very large and/or tight folks, even in pain.

Even in Los Angeles, to start, years ago, I would do 2-hour sessions to enable people to get more done, sooner and get ahead of the force of gravity and their long term tightness, much sooner.

TESTIMONIALS: Backs Other Pain & Tightness Seniors
Olympic Athletes Coaches & Trainer 10K & Marathon Runners
***** Travel Intensive 25 hr Week to Athlete

ARTICLES & BOOKLETS:
Introduction to the Bodywork, Part 1 - Benefits Part 2 - Treatment & More Benefits
Sports Medicine Benefits - big article - performance improvement, pain & injury
Causes of Back Pain -- Body Structure Misalignment & Interconnected Tightness
Also see - What's New - for Knees

SPECIAL PROGRAMS FOR SENIORS & DISABLED:
Seniors' "Rejuvenation" Classes Tight Bodies from illness-stroke Loosening Program

BOOKS, TAPES, AUXILIARY INFO:
Back Fix Book Improving Performance Book Nutrition for Pain & Performance Book
Structural Bodywork Stretching Method -- Unique -- Improves Yoga & Athletics

CONTACT ME:
Getting Sessions Stretch Coaching available by phone


LINK TO WEBSITE HOME PAGE
Go to top of This Page



Stress, Tension, Emotional Release

Structural Integration Bodywork is very effective for stress removal and helps tight heads. Loosening the many bones and muscles of the head increases comfort and relaxation in the entire body. The many pieces of the head should move, as we breathe and when we express ourselves. But they get very tight, especially during stress. That adversely affects the back and neck, the nervous system, the ability to breathe deeply, all the internal organs, our emotional capacity, and our abilities to think clearly and process large amounts of information.
In my own treatments for stress, I first do a lot on the head, neck, shoulders and back which makes a big improvement right away. This also removes a lot of head trauma. In the standard 10-step Structural Integration recipe, the head would not get done much, if at all, until the 7th session.

One of my areas of expertise is, indeed, Stress Removal & simultaneously I make people actually more Stress Immune. And at the same time, it also increases people's power and range of expression and their depth of feeling, themselves, and other people at the same time. In Los Angeles & other cities this is a very helpful improvement for everybody. And it's amazing to my clients how much tightness, stress & heaviness, as well as past emotional negativity, we remove in just 2 to 4 hours of initial treatment.
The Bodywork sequence itself will do this somewhat, but I also add advanced hands-on work right away, and modify the sequence of the recipe to enhance the person for stress removal, since I have been trained in that field as well. And I add methods to increase the relaxation and tension removal right down to inside the bones, even if the accumulation went on for months before. Further, I do hands-on energy increasing practices and recommend unique nutrition. Both make the cells themselves stronger & increase the power of the different body-mind parts of us.
Finally, I provide you with the structural stretching & hands-on videos to keep yourself loose and more strongly and balanced energy wise throughout the day, at work, even as an attorney in the courtroom, or a doctor in the emergency room. You even learn unique energy techniques that quickly remove tightness from you and blockages and negativities from people you encounter in your day.

Here are some details, unique to the Structural Integration Bodywork Approach..

Stress and back pain are related. Having back pain, in itself, can make us feel stressed.
But we're also more susceptible to the effects of stress when we're already tightened up from the misaligned shape of the body. This shape, with a big arch in the lower back, often causes back pain, especially lower back pain and/or sciatica.
We're not very "stress immune" because of this. The entire back of the body, including the head, neck and legs, is being held tight. So the body is already in a stressed and tense condition. And added tightness due to the next stress just tightens it up more.
Just a little bit more tightness from the emotional reaction can bring on the back pain or make it worse. Also, emotional tension in the gut tightens the muscles connected to the vertebrae in the lower back. Some people may get immediate lower back pain or sciatica whenever this happens.
This structural misalignment also creates a stressful behavior, one in which we "have to keep going." We're pulled down in front and we're constantly arching the lower back to pull ourselves up. The body posture says, "I have to keep straining, even just in everyday life."
After this shape has been corrected and the body was more balanced and centered, a number of people have been able to "let down" from intense work and do more things for themselves.

Structural Integration Bodywork is purposely designed to correct this misalignment and remove the chronic tension.
Working the whole body, months and years of accumulated stress are removed at the same time that tightness all over the body is re-lengthened and the shape is more straightened out. Built-up emotional charge in the tissues, gets erased, too.
Faces look more open, less strained or "scrunched up," and even younger. Eyes get more relaxed. Neck tension is reduced.
The body is literally "reformed" and "cleaned up," and its tissue quality and metabolism is healthier. So it works a lot better physically & is more stress resistant as well. People find the old stress they had is gone, they don't tighten up in stressful situations as much as they used to, and they let go of their tensing up faster.
This overall openness and "unblocking" has helped many people express themselves more openly and more confidently. And their minds were calmer and clearer. A lot of their old fears due to tension and embedded negative emotions, were now gone.

My own special multi-faceted program, Postural Integration Plus increases these stress release benefits from the bodywork alone, and adds more personal development. It's especially helpful for trauma release, too, from very old as well as recent experiences. The energies we absorbed during the past trauma still stay inside the body and therefore keep making our reactions to current stress more than they should be.
When we remove the old emotional energies created inside us during past stressful experiences, we no longer react in such a stressful way to our current stressful experiences. Netherton and Reichian Therapy techniques add a lot to the releasing we can do with the Bodywork itself. They can actually get out the deeper energies in the organs and remove the negative "belief systems" that say we should get so tensed up in those kinds of situations.
People who have already gotten stress and trauma release from deep tissue massage, myofascial release (r), Lomi (r) bodywork or the Structural Integration programs of Rolfing (r), Hellerwork(r), and Postural Integration (r), find they can use these methods to build on what they've already done.
It has also immediately improved what people have worked on in their psychotherapy and spiritual counseling. As a general rule, whatever we've already worked on mentally and emotionally, gets better when we do the physical and energetic parts, too.
Even just Structural Integration itself has helped many people in their ongoing psychotherapy and counseling.

TESTIMONIALS:
Reduce Stress & Increase Mental Performance
Health Practitioners - MD, DC, Nurse. PhD, Massage
Trauma Release Personal Growth

ARTICLES & BOOKLETS:
Psychological & Stress Removal Benefits -How Improving the Structure improves the Mind
Creating Higher Functioning Body-Minds - More "aliveness" with low tension
Postural Integration "plus" with Netherton Therapy, energy work & Super-Nutrition
Breath Concentration Meditation - How-to
Intro to the Bodywork, Part 1 - Benefits Part 2 - Treatment & More Benefits

PERFORMANCE PROGRAMS FOR PROFESSIONALS - LISTS THE BENEFITS:
Executives & Business People - Program Police, Fire, Military - Program
Healing & Rejuvenating Health Practitioners' - Program

TAPES & BOOKS - TO INCREASE ENERGY & FOCUS:
Energized Relaxation - Stress Reduction & Energy System Increaser -- Audio Tape
Structural Stretching Rejuvenation -- Easy yet Fast Stress Reducer - Can do at Work
"Natural Health" for Stress Reduction & Improved Performance - Book or Tape Set

CONTACT ME:
Getting Sessions


LINK TO WEBSITE HOME PAGE
Go to top of This Page




Improving Professional & Artistic Performance

In the Structural Integration Bodywork method, we aren't directly fixing pains in the way medical doctors do. We are simply, but very sophisticatedly, re-lengthening and re-organizing the body's fascial, soft connective tissue system. The method is a series of inter-connected hands-on sessions.
This putty-like tissue surrounds and goes through all our muscles. It's what accumulates tightness and keeps us in a tight shape even when we mentally relax, get a massage or take a hot bath.
By re-lengthening it, we are both removing the tightness and creating better overall structural alignment. The relationship of muscles and bones is actually put back toward where it's designed to be anatomically. That even removes the tight muscular pulls from one part of the body to another.
Problems disappear that were the result of the old restricted form.
In this new condition, people's psychological well being and mental performance has increased along with their physical improvements. Awareness, centeredness, and both mental and creative focus have all improved.
Performing artists, business executives and others, have been able to express their feelings and intentions more clearly and openly. They were more confident and articulate. And they said they had a greater "depth of feeling" inside themselves, but were calmer. Their minds also got clearer about what they saw in themselves, and they were clearer and less troubled by what they noticed in others. They could take more effective action and they got kinder.
Many people's shapes change. They're straighter, Many notice they're a little taller and shoulders may not be so rounded. Body proportions get better so some people actually look thinner. And a number of women's legs look nicer.
People who have to "present" themselves give a better "presentation" just because of this change in our shape and the better quality of our muscles and energies. Of course, removing back pain and tightness, whether from stress or working out to keep in shape, gives us more of ourselves to present in a "positive" effective way.
These body-mind improvements have also helped athletes better accomplish what they're being coached to do. And they've helped business people better integrate what they've learned in seminars.

Many results are exceptionally long lasting, or even permanent, and much greater re-lengthening results are created in much less time than with massage, acupuncture, trigger point therapy, and reflexology.

As with the removal of stress, all these results are increased when the Postural Integration and Netherton Therapy techniques are included. They remove deeper tensions and interfering energies that the bodywork simply doesn't. It's been especially helpful for actors, singers, announcers and dancers.
Netherton Reichian release processing with Structural Bodywork Stretching is available by phone. People can do this with me and have the Bodywork in their own area. Rolfing (r), Hellerwork(r), Structural Integration, myofascial release, Lomi (r)work or deep tissue massage are all effective. Yet even without the Bodywork, or if they've had the Bodywork before, many people can do a lot just on the phone.

SPECIAL PERFORMANCE IMPROVEMENT PROGRAMS - LISTS BENEFITS:
Performing Artists' -- Performance Improvement Program
Executives & Business People -- Performance Improvement Program

INCREASE FOCUS, CREATIVITY, CENTEREDNESS - FREE DETAILED HOW-TO:
Breath Concentration Meditation - How-to

TAPES & BOOKS - TO INCREASE ENERGY & FOCUS:
Energized Relaxation - Stress Reduction & Energy System Increaser -- Audio Tape
Structural Stretching Rejuvenation -- Easy yet Fast Stress Reducer - Can do at Work
"Natural Health" for Stress Reduction & Improved Performance - Book or Tape Set

CONTACT ME:
Get Sessions



Increases Benefits to Other Therapies

The greater length and better overall alignment created with Structural Integration have regularly improved Chiropractic results and have increased the benefits from Orthopedics and Osteopathy.
Excess curves of the spine are often improved, especially lordosis and swayback. Most lower back pain can be corrected when we correct the tightness and misalignment that cause it. Even protruding disk or herniated disk problems and pinched nerves have been helped.
Because the muscular tightness has been re-lengthened and the overall spinal misalignment has been improved, Chiropractors and patients report they get more vertebrae to go in, easier, and they stay in longer.
The quality of the tissue also improves. That has increased the benefits from the next massages, acupressure, cranial-sacral work, reflexology and even magnetics and other physical therapy techniques.

BENEFITS TO OTHER THERAPIES - DETAILED DESCRIPTIONS:
Benefits to Massage Chiropractic Orthopedics

These structural, physiological and even energy improvements have made it easier for people to get more out of movement training such as Alexander Work, Rolfing Movement, Aston Patterning and Feldenkreis, and from yoga, tai chi and breathing meditation techniques.

HOW THE BODYWORK HELPS YOGA & MEDITATION:
11 Benefits to Yoga Practitioners Yoga Testimonials
Meditators' -- Performance Improvement Program Meditation Testimonials



LINK TO WEBSITE HOME PAGE
Go to top of This Page




Full or Partial Transformation

While the best and most long lasting results from the Structural Integration system happen when the whole body is treated, even one or two long sessions have helped many people; removing a lot of recent stress and tension, and noticeably reducing some of their tightness.
Chronic back pain usually needs a number of sessions to be able to relengthen enough tissue. Some neck and shoulder problems get better quickly. Others require a deep re-establishment of the body's proper structural shape, as is done for the chronic back pain conditions. Knee pain often takes a number of hours on at least the legs, back and pelvis.
Hamstrings can often be lengthened somewhat right away. But very large athletes with a lot of built up shortness require a number of hours to make them very long again. The whole "interlocking" leg and pelvic muscle system has to be relengthened to get deep in the hamstrings.
Specific traumatic episodes can often be cleared with my Postural Integration Plus system in a few hours to a few sessions. Life long problems from a lot of childhood abuse naturally require a lot of sessions because there is a lot of tension and stored emotional charge. But as each set of past trauma is cleaned out, significant, cumulative, and long lasting improvements do occur

DETAILED BOOKLETS THAT EXPLAIN THE WHOLE BODY TREATMENT:
Creating Higher Level Body-Minds & Overall release of tightness -- 16 page article
Increasing Performance - whole-body fascial re-organization - 13 page article
Fixing Accumulated Shortness, a major cause of pain & stiffness -- 20 page article



Postural Integration & Bodymind Therapy

As I've been describing, Structural Integration is often combined with other Bodymind release methods to increase the long lasting benefits, and create even more significant improvements in our well being. It can be part of a whole personal growth system.
I have included in-depth articles and testimonials about the system I use, which includes Reichian, Bioenergetic and Netherton therapy methods.
I was formally trained in the Postural Integration system and I've added to it. Postural Integration combines Reichian Therapy, Bioenergetics, Gestalt and Chinese Medicine energy work with the Structural Integration Bodywork. I also studied with Morris Netherton PhD.
This combination is very thorough for trauma removal and stress reduction. It has cleared up phobias and flashbacks.
It is excellent for emotional release, including the loss of a loved one. Yet that release itself is less traumatic than without the Netherton technique. And it's a "feel good" cleaning that's also more comfortable than having the stuff still inside.
This system actually removes long term negative patterns because it finds and removes the series of "most significant episodes" making up that pattern. I have a lot of successful experience helping people remove the restricting effects of abuse.
This system creates more effective and personally satisfying abilities, at work and in personal relationships.
Also see the side menu under Bodymind, Netherton, Reichian and Personal Growth Methods. And please look for more articles in the future. Bodymind therapy is one of my best professional abilities
Trauma & Emotional Release therapy is available by Phone.
Free info & consultation

IN-DEPTH BOOKLETS ON BODY-MIND ENHANCEMENT:
Trauma Release Bodymind Therapy - Bodywork with Reichian - Netherton Therapy
Performance Enhancement Personal Growth & Professional Growth
Postural Integration - Wholistic Structural Integration - Plus more
Psychological Well Being & Stress Removal Benefits of the Bodywork itself

TESTIMONIALS:
Trauma Release & Emotional Release Testimonials
Personal Growth and Negative Pattern Removal Testimonials

ORIGINAL ARTICLES ON BODY-MIND RELEASE & CLEARING:
Removing repeating Negative Behavior Patterns - with Netherton Processing
Removing the series of "movies" that define all the elements of our repeating pattern
The Split Layers of Personality that develop physically, during abuse
How the Bodywork helps Specialized Kinesiology - & Improvements with Netherton



Information Library & Products

This is purposely a content rich, information site, about Structural Integration Bodywork and my Postural Integration combined with the Netherton Therapies and energy work. There is also a free article and detailed review of my book on natural health enhancement, including living foods and raw foods.

This site is meant to educate as well as interest. It gives you information you can use to feel better & perform better.
If you're a body therapist, it can help you do a better job. The integrated structure and back pain principles I explain on site, and in my books, can especially help practitioners of myofascial release.
This Site Information Library is an extension of handing out or e-mailing my helpful articles. I often refer people to read specific articles on this site

FIND ARTICLES ON SUBJECTS YOU WANT TO INVESTIGATE:
Quick Article Locator Menu -- this page Free Articles

In this regard, it's a bigger site as compared to those of other Bodyworkers, clinics and schools. I also sell products and offer wholistic "systems" for self-improvement.

TAPES, BOOKS
Structural Stretching System Energized Relaxation Tape
Mr. Green's Wholistic Health & Raw Food Diet Program
Self-Help Booklet - How to Find, Interview & Work with a Structural Integrator

PERFORMANCE ENHANCEMENT PROGRAM INFO:
Professional Performance Enhancement Programs - Menu
The Institute for Enhanced Performance page

The free articles on this site explain a lot of the basics, very thoroughly, and de-mystify pains & problems. The books, articles & informational tapes for sale add a more detailed level of understanding. Pain sufferers, athletes & performing artists, and health practitioners can learn much more about improving body structure, increasing athletic performance and removing stress, pain and tightness.

DETAILED & EDUCATIONAL EXCERPTS FROM MY TWO BODYWORK BOOKS:
How our Structures Work - Excerpts from Back Fix Bodywork Book
The Structural Fascial Form - Excerpts from Body Works Better Book

DETAILED DESCRIPTION OF MY HEALTH & NUTRITION BOOK:
Mr. Green's Natural Health Program Book



Getting Sessions Now

If you're "here" because you're just interested in Structural Integration Bodywork sessions, you need only read the introductory articles, review some testimonials, and call me or another practitioner you're interested in.
If you're interested in sessions of Postural Integration and Netherton Therapy, or Bodymind Therapy, please see the links referenced in that category just above.

ALL YOU NEED TO LOOK AT TO GET SESSIONS RIGHT AWAY:
Intro to the Bodywork, Part 1 - Benefits Part 2 - Treatment How to Get Sessions

As I said above, as far as I know, from my own experience, treatments such as Rolfing, Hellerwork, Movement Enhancement and Postural Integration all employ the Structural Integration Bodywork method. Practitioners of John Barnes' Myofascial Release are taught to move fascia in a knowledgeable way, but they aren't taught the Structural Integration system.
I, myself, received Master certification in Postural Integration in 1983.
Lou Gross' Background & Training


LINK TO WEBSITE HOME PAGE
Go to top of This Page




My Helpful Bodywork Modifications, enabling...
My multi-session Travel Program
***** Travel Intensive 25 hr Week to Athlete TESTIMONIAL & DESCRIPTION

In my own Structural Integration approach, I incorporate advanced relengthening techniques in many sessions that usually aren't done in the basic 10-step process. These enable me to get better results, sooner than would be common.
I also work in more than one area in each step, also not that common. And I work in longer sessions than the usual hour to hour and fifteen minutes. This all enables me to make people feel better overall, sooner. Sometimes, if a person's body is malleable enough, I can relieve even chronic, worsening back pain in a few hours.

I do a lot on the back, shoulders and neck, as well as the head, often right away, and in other sessions as well. This increases flexibility and relaxation even before I begin the usual "unraveling" sequence. It makes that unraveling do more in the first sessions, too. The repetitive tune ups keep people more relaxed and enable those sessions to do more as well.
Very importantly, this approach increases our "mind-body awareness." Besides being great for athletic performance and stress reduction, people can tell more of what the treatment itself is doing for them. It also helps remove old emotional energies out of the body easier, when they're released from other muscles.
Doing a lot of the head, neck and back, in the first and many other sessions is not done in the typical week by week 10-step or 11-step program prescribed in the basic Rolfing and Hellerwork recipes. However, some Rolfing and Hellerwork practitioners do sometimes modify from the specific basic recipe to help with certain pains and tightness. Advanced Rolfers and Hellerworkers will also do more in advanced sessions after the basic 10-step program.

This approach enables me to do "multi-session" travel visits, too. I combine the longer session, do more areas approach, with my unique hands-on method, and the "structural" stretching exercises that help the next Bodywork sessions do more.
I drive or fly to the person (or group) and stay a few days to a few weeks, or they come to me. With this system, we can do a number of long sessions on consecutive days and make great, fast progress.
I also include energy work and acupressure, high level nutrition tips, and the optional release techniques, So we can get a lot done right away, in both the purely physical and/or the psycho-somatic realms.

***** Travel Intensive 25 hr Week to Athlete TESTIMONIAL & DESCRIPTION


LINK TO WEBSITE HOME PAGE
Go to top of This Page




My Whole Person Programs for Professionals

Just above, I described the benefits received by business professionals and performing artists. So I've put together Performance Enhancement programs, tailored to each personal and professional need.
My multi-feature approach enables me to help people in more parts of their bodies and minds than with just the Bodywork alone. Many folks say they feel I'm working on a number of levels at once.
Almost all the features are done right during the Bodywork process itself. So it's a synergistic, whole body and mind approach. Each feature enables the others to do more. I also refer people to features that I, myself don't provide. I'm actually known to be a very knowledgeable resource guide.
These programs, of course, increase physical and professional performance, and simultaneously remove stress, tightness and pain. They also add support, insight and nourishment, in physical, psychological, nutritional and even spiritual ways.
A key feature in my approach is educating people about their body-minds. It's a show and tell about how humans work, and how we can all make ourselves work better, and more enjoyably. This has worked in both their professional and personal lives.

PROFESSIONAL PERFORMANCE ENHANCEMENT BODYWORK PROGRAMS:
Executive, Legal, Sales, Environmental, Government & Leadership Positions
Police, Fire & Military Performing Artists Meditators
Health Professionals, Care-Givers
Links to various articles and testimonials are on these pages.



Viewing the Site Tips

Articles on this site are purposely written in print style versus abbreviated web style so you can get an in-depth understanding of Structural Integration and Body-Mind transformation.
Text font, size & length were designed for ease of reading and comprehension.
Text highlighted in bold black and red allows you to scan the key points in each article.

BIGGER VIEWING TIP
Click: Internet Explorer - View - Text Size - Larger. Makes text & links easier to read.

ALTERNATE VIEWING TIP
Click Favorites on Internet Explorer & view the pages side by side with the Favorites list. Text pages now have a narrower green border and Home Page text column is thinner to read, like a newspaper column.

FASTER SCROLLING TIP
An optical scrolling mouse eliminates having to place the cursor over the bar at the right. You click once on the document and scroll the page with your fingertip. The optical feature allows you to conveniently use the mouse on a variety of surfaces, including bed spreads.


Which articles have helped you?
In what way?
Ideas to increase ease of reading?
Please give feedback.
louisryoshin@yahoo.com

LINK TO WEBSITE HOME PAGE
TOP of This Page

This site is Copyright 2002, 2006, 2008
Louis A. Gross All Rights Reserved






FEES & arrangements
I do work on a sliding scale - & do partial trades - especially when people come to me.

I do full trades with other body therapists, yoga teachers, financial consultants, health food, health clubs, auto repair, clerical typing & marketing, even housework cleaning also look for networking contacts with organizations, athletics, physicians, therapists.

I give free session time to you for referrals that have sessions.
I am rather good - over 20 years & over 20,000 hrs experience. Free Info & Consultation.

I offer guarantee of my work - if you don't like it, you don't have to pay and may leave right away. I also guarantee it will do a reasonable amount of improvement for you in accord with your own condition and how this treatment system works.

TESTIMONIALS
See Testimonials pages at these links if you want.
Muscle tightness including pain removal
Athletic performance improvement (4 web pages),
Back pain & other spinal issues,
Seniors - pain removal, flexibility, mobility & back pain improvements,
Significant stress removal & performance improvement,
Health Professionals -- Body-Mind Stress & Tightness Removal & Performance Benefits for reducing or stopping repetitive strain injury, trauma release, personal growth.


Couple's Work on both of you & teach you how to work on each other. At your house - Apartment or my office. Takes 5 hrs - 2 hrs for each of you & discussion-lunch-supper etc in the middle for more education. Fee is just a 4-hour rate.
Family & Athlete-Dancer Hands-on Training - I teach you how to do specific people & kids - parents you know. Fee is per hour rate as we are both actually working on the person.
For these teachings & for Massage Therapist-other therapist training you also get Free Hands-on How-to or Structural Stretching DVD's.

Phone Sessions - Bodymind Release Therapy with Netherton & Reichian Therapy & My Structural Stretching assistance techniques. Includes trauma, grief, phobias, accidents, loss, war, rapes, muggings, childhood and adult abuse of all kinds (one of my excellent specialties) - I do excellent adult trauma, childhood, infancy, birth & pre-natal release work as well as "past life" therapy. I add Reichian therapy techniques & Structural Integration Bodywork and/or my unique Structural Integration Stretching technique - combination has worked locally & overseas for years.



See Trauma Release-Clearing Article
See Bodymind Personal Growth Transformation Booklet
See Trauma Release Testimonials See Personal Growth Testimonials

Up to Benefits of the Bodywork Write-up Menu


TOP of This Page LINK TO WEBSITE HOME PAGE


This site is Copyright 2002, 2006, 2008 Louis A. Gross All Rights Reserved

<![if !vml]>

<![endif]>


INFORMATION & SERVICES
MENU
LINK TO THIS WEBSITE HOME PAGE
DETAILED INTRODUCTORY
SUMMARIES
New to this method?
Try starting here.

BENEFITS

OF STRUCTURAL INTEGRATION Includes in-site links to detailed articles
STRUCTURAL
integration
TREATMENT Includes Benefits of "Integrating" Structure

Bodymind TRAUMA RELEASE from accidents, loss, violence including abuse, rape & war
17 years experience

PERSONAL GROWTH & DEVELOPMENT, PROFESSIONAL & INTERPERSONAL RELATIONS SIGNIFICANT PERMANENT IMPROVEMENTS ENHANCEMENT
Having More of Ourselves, Achieving More & Increasing Inner Satisfaction

ABOUT LOU GROSS -
Professional Bio
Trained in Los Angeles & Calif

WHY THIS TREATMENT WORKS SO WELL - Short essay - the key concept

HOW TO GET SESSIONS
& OTHER HELP
FROM ME
I do office & housecalls
Emergency Sessions, too.

ORIGINAL
BODYWORK E-BOOKS
EXCERPTS, CONTENTS,
SYNOPSIS,
TESTIMONIALS

BOOK - Back Fix Bodywork - How to fix backs & improve whole body flexibility & agility

BOOK: How to Make Your Body Work Better & Do More, in Athletics, Daily Life & both Physical & Psycho Therapy

More Books Described on Home Page

SELF-HELP
DVD VIDEOS

STRETCHING & HANDS-ON HOW-TO, One on One
Instruction, - comes with Free
Consultation & Customized
Phone Coaching


FREE ARTICLES & DESCRIPTIVE TESTIMONIALS

FREE In-Depth ARTICLES on Athletics, Stretching, Yoga, Pain, Tightness, Backs, The Method, Body Structure, Bodymind Therapy & Wholistic Aspects

TESTIMONIALS
Benefit Summary
Backs
Other pains & Tightness
Athletes & Coaches
Travel Intensive Week to Athlete
Stress - Focus
Seniors
Yoga Abilities
Meditation Benefits
Health Practitioners
Trauma Release
Personal Growth


SPORTS MEDICINE BENEFITS article - Improves therapy & training - with testimonials from athletes, coach, trainer & chiropractor


MORE INFO & EDUCATION YOU CAN ORDER
CATALOG of Additional Articles, Products, and the Books, Tapes & Lessons by Mail
NOT UPDATED
PLEASE SEE HOME PAGE
VIDEO & BOOK MENU SECTIONS

SCHEDULING TREATMENTS, CONSULTATIONS & PUBLIC TALKS

Getting SESSIONS with Lou. Includes wholistic supporting techniques - stretching, relaxation, nutrition, movement education, trauma release, etc - Travel available

Phone Support & CONSULTATIONS
Including Advice for Getting Treatments in Your Own Area

PUBLIC TALKS to groups & organizations. Includes fun stretching & relaxation techniques.

I give FREE talks 1-2 hrs long to YOUR group, your college or high school athletes, or your medical, chiropractic or massage clinic. I give FREE talks to nurses groups & to personal trainers, health clubs & yoga studios & teachers.

ALL TALKS INCLUDE LOTS OF INTERSPERSED STRUCTURAL FASCIAL STRETCHING & GUIDED MIND-INTO BODY ENERGIZED RELAXATION.

I have give a number of talks and classes in Los Angeles and surrounding areas.


ADDING UNIQUE, OTHER BODY TREATMENTS FOR YOURSELF

STRUCTURAL STRETCHING - Book, Video and/or Audio Tape
ENERGIZED RELAXATION Technique with Audio Tape

FOODS FOR STRUCTURE Tips to increase flexibility, relax bodies, improve health

Mr. Green's VITALITY PROGRAM - Book - wholistic health as well as diet, improves structure & personal achievement


Breath Concentration MEDITATION How-to Booklet with Stretching Guidance
Meditation Bdwk Benefits
Meditation Bdwk Testimonials
Yoga Bdwk Benefits
Yoga Bdwk Testimonials


DOING BODYMIND PSYCHOLOGICAL & PERSONAL GROWTH METHODS AS WELL

PSYCHOLOGICAL & STRESS REMOVAL benefits of Structural Integration Bodywork itself

Bodymind TRAUMA RELEASE from accidents, loss, violence including abuse, rape & war
21 years experience

PERFORMANCE ENHANCEMENT Personal Growth & Professional Growth - Having More of Ourselves, Achieving More & Increasing Inner Satisfaction

IMPROVING WHAT KINDS OF THINGS HAPPEN TO US by dissolving negative patterns out of us, inside

KEY DIFFERENCES BETWEEN THESE METHODS & SPECIALIZED KINESIOLOGY plus mutually supportive benefits


GETTING "REJUVENATED" WITH WHOLISTIC BODYWORK TREATMENT PROGRAMS -
INCREASING
PERFORMANCE &
REDUCING STRESS
-- GEARED TO YOUR
PARTICULAR NEEDS
Housecalls for all your sessions
Easily Available

PERFORMING ARTISTS Dancers, Actors, Singers, Musicians - Noticeably Increased Physical & Expressive Capabilities

HEALING THE HEALERS Physical & Stress Rejuvenation while Creating Increased Professional Abilities for Health Practitioners & Caregivers
incl MD's, DC's. Massage Ther

Increasing Physical Capabilities, with Stress Reduction & Trauma Removal for POLICE, FIRE & MILITARY

Improving Presentation, Performance, Focus & Creativity, with Stress Reduction for EXECUTIVES, LEADERS & Lawyers

Meditators: Improving abilities & increasing results

SENIORS' REJUVENATION Classes

Stroke, MS, Parkinson's, Polio, Cerebral Palsy, Spinal Injury, Accident Crippled - Tightness Removal & Improved Flexibility & Mobility


GETTING TRAININGS & "AT- HOME" EDUCATION IN STRUCTURAL INTEGRATION
& OTHER BODYMIND
PRACTICES

TRAININGS, tutorials, CLASSES, workshops - for health practitioners & even non-professional individuals & groups

Weekend HOW-TO WORKSHOPS for Everyday Family Folks & "key" employees. Teaches how to loosen backs, necks, arms, shoulders, etc.

Advanced Education for Massage Therapists (sometimes with CEU credit, sometimes via mail on CD or Tape)

"SPECIALIST" CONSULTATION Advice for Practitioner's Own Clients Avail by phone & in person, & as tutorial(


ABOUT LOU GROSS

Background & Training of Lou Gross, Recognized Body Structure Expert (Holistically trained)


THE INSTITUTE FOR ENHANCED PERFORMANCE

The BODY-MIND Performance Enhancement Idea

LINKS to other Good, Related Sites


THIS TREATMENT
IS

A different kind of performance enhancement...

Rather than giving
you information
you learn, or skills
that you master...

These treatments, processes and foods increase the quality
of your "innate"
state of being.
I make who you are better...
So everything you do is better!
Your success...
is my business!

This site is
Copyright 2002 & 2006
Louis A. Gross All Rights Reserved